Series: FORGOTTEN GOD
PRACTICING HIS GIFTS
May 12, 2019 | Michael Davis
1 Peter 4:10
"I'm torn between two desires: I long to go and be with Christ, which would be far better for me. But for your sakes, it is better that I continue to live." Philippians 1:23-24 (NLT)
"Now, dear brothers and sisters, regarding your question about the spiritual gifts the Spirit gives us. I don't want you to misunderstand this." 1 Corinthians 12:1 (NLT)
"There are different kinds of spiritual gifts, but the same Spirit is the source of them all. There are different kinds of service, but we serve the same Lord. God works in different ways, but it is the same God who does the work in all of us." 1 Corinthians 12:4-6 (NLT)
"A spiritual gift is given to each of us so we can help each other." 1 Corinthians 12:7 (NLT)
"God has given each of you a gift from his great variety of spiritual gifts. Use them well to serve one another. Do you have the gift of speaking? Then speak as though God himself were speaking through you. Do you have the gift of helping others? Do it with all the strength and energy that God supplies. Then everything you do will bring glory to God through Jesus Christ." 1 Peter 4:10-11 (NLT)
"If I could speak all the languages of earth and of angels, but didn't love others, I would only be a noisy gong or a clanging cymbal. If I had the gift of prophecy, and if I understood all of God's secret plans and possessed all knowledge, and if I had such faith that I could move mountains, but didn't love others, I would be nothing. If I gave everything I have to the poor and even sacrificed my body, I could boast about it; but if I didn't love others, I would have gained nothing." 1 Corinthians 13:1-3 (NLT)
"GOD WORKS IN DIFFERENT WAYS – HE IS NOT BOUND TO DO IN ME WHAT HE WANTS TO DO IN YOU."
"SPIRITUAL GIFTS ARE NOT FOR ME BUT FOR YOU."
"BECAUSE THE SPIRIT OF GOD HAS GIVEN GIFTS TO ALL CHRISTIANS, NO CHRIST FOLLOWER CAN PLAY THE PART OF A SPECTATOR JUST WATCHING OTHERS USE THEIR GIFTS TO BLESS THE CHURCH."
Series Information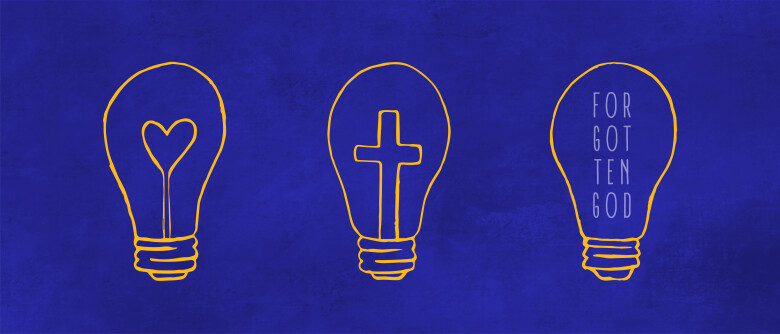 Have we FORGOTTEN GOD? If we neglect or ignore the Holy Spirit, we have FORGOTTEN GOD. God is Triune - Father, Son, and Spirit. God's desire is that we'd encounter and experience Him in powerful and personal ways.