At GENESIS, we are committed to cultivating a culture where ALL people have the opportunity to build meaningful friendships with on another because we believe that this helps to grow our relationship with God. We invite people to JOIN a GROUP or take a CLASS to develop these friendships, and grow in your knowledge of and devotion to God.
GENESIS GROUPS are ongoing and open to people joining at any time, when space permits.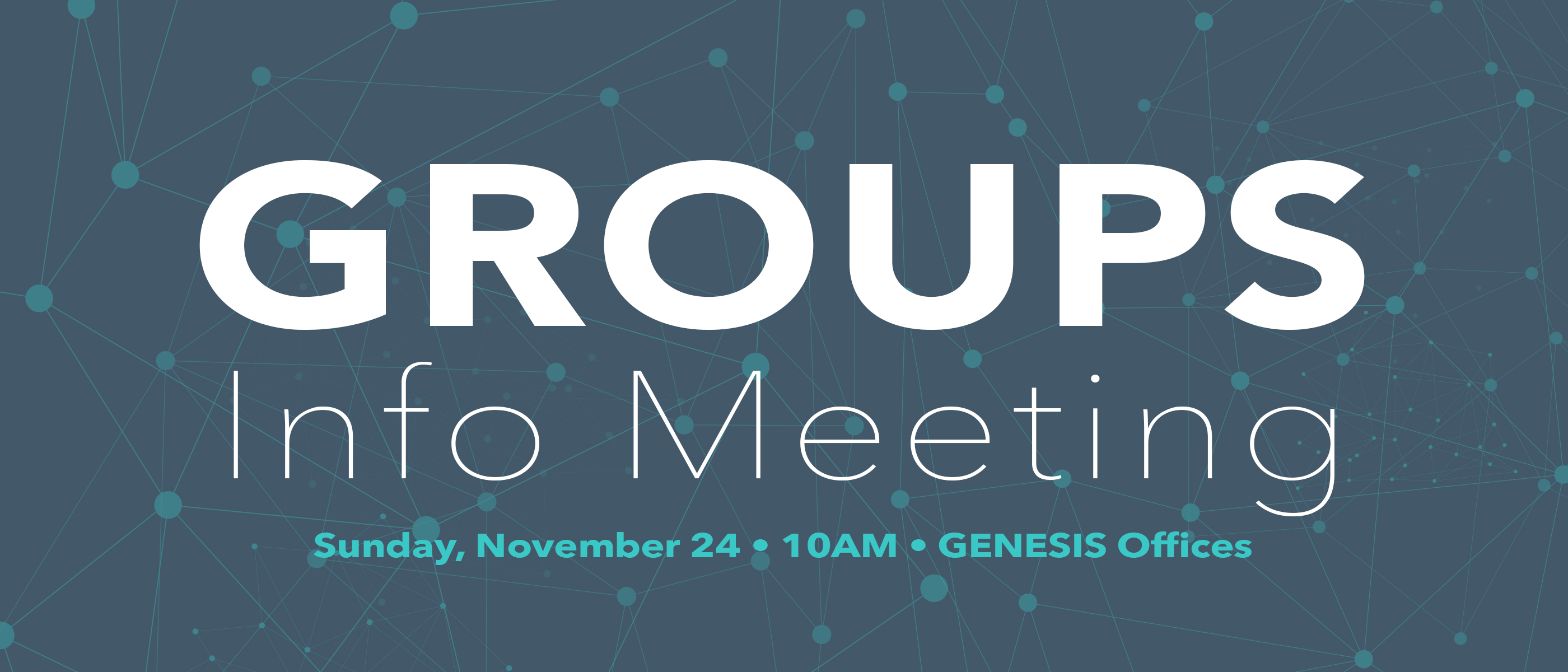 Would you like to lead a GROUP? There will be an INFORMATIONAL MEETING for new GROUP leaders on Sunday, November 24th at 10:00 a.m. in the office. To consider this important role in helping others walk with God, please review our expectations and complete the
If you have any questions about GROUPS at GENESIS, please contact GROUPS Director Lori Marcotte.