Music engages both the heart and mind. It has the ability to speak in ways words cannot. It gives us the ability to express love, affection, gratitude, and praise to God for who He is and all He has done.
The band and tech teams are a vital part of GENESIS. Because we spend a significant portion of our worship gathering in song, we are committed to excellence in music as an expression of worship towards God. We host auditions for musicians and observation sessions for the tech team on the first Sunday of every month! See the info below to sign-up and contact Sarah Detweiler (Director of Music & Creative) with questions.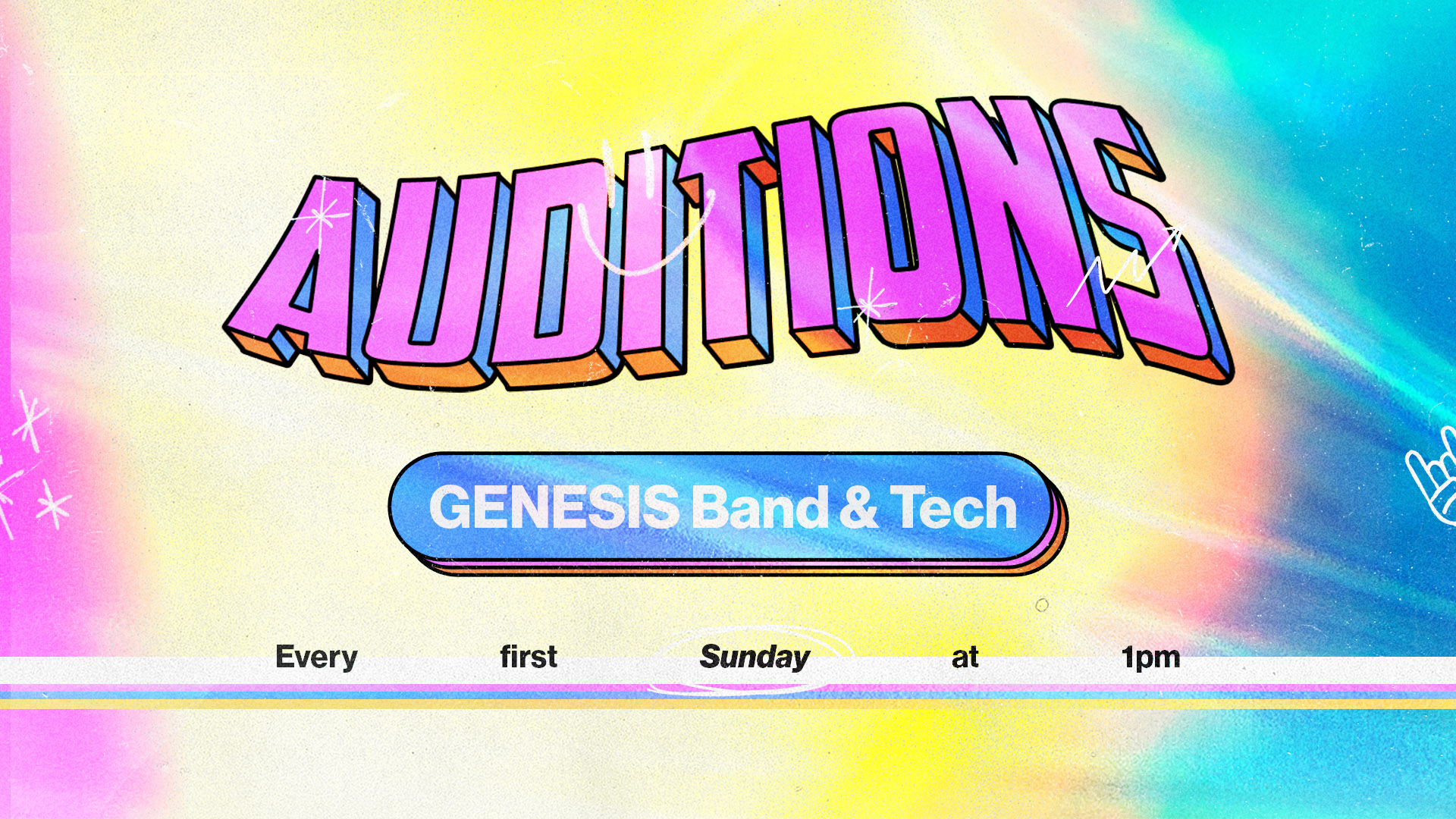 Our monthly audition and observation sessions are designed to help us get to know you and to give you an opportunity to get to know us and the ways you can use your gifts at GENESIS. Everyone is required to sign-up and fill out an application ahead of the session.
You can sign-up HERE.
Auditions/observations will include two parts – a short interview with a team leader and an interactive portion where musicians will play/sing a few pre-determined songs and anyone interested in tech will observe and learn about their respective area of interest with a team leader. You can expect the session to be ~30 minutes long.
Musicians! Audition songs will be divided by instrument - you can see the list on the registration page. You are more than welcome to audition for multiple instruments/vocals!
If you are not available on any of the audition/observation dates that are scheduled, please reach out to Sarah Detweiler directly. Accommodations for schedule can be made!
GENESIS is also passionate about creating a culture where artists, photographers, and designers can use and share their God-given talents with the GENESIS community and the surrounding culture. We have opportunities to serve with Creative team areas like videography, photography, spatial design, and graphic design. If you would like to be part of the Creative Team, please contact Sarah Detweiler (Director of Music & Creative).
SaveSave