Series: HEY JESUS... ?
a question on LOVE
June 28, 2020 | Michael Davis
Later, Levi invited Jesus and his disciples to his home as dinner guests, along with many tax collectors and other disreputable sinners. (There were many people of this kind among Jesus' followers.) But when the teachers of religious law who were Pharisees saw him eating with tax collectors and other sinners, they asked his disciples, "Why does he eat with such scum?" When Jesus heard this, he told them, "Healthy people don't need a doctor—sick people do. I have come to call not those who think they are righteous, but those who know they are sinners." Mark 2:15-17 (NLT)
"The Son of Man came eating and drinking, and you say, 'Here is a glutton and a drunkard, a friend of tax collectors and sinners.'" Luke 7:34 (NIV)
HIS HEART CHANGES OUR HEART
THOSE THAT YOU THINK OF AS 'SCUM' – THOSE ARE THE ONES I'VE COME TO INVITE INTO THE KINGDOM OF GOD SO THEY CAN PARTICIPATE IN THE GREAT BANQUET OF GOD!
Series Information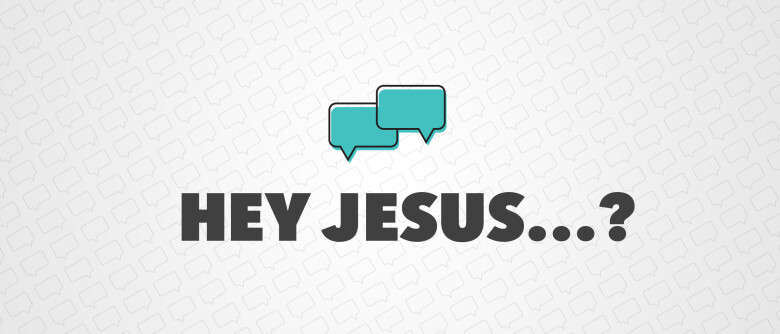 Jesus invites our questions because His answers reveal His heart for us.