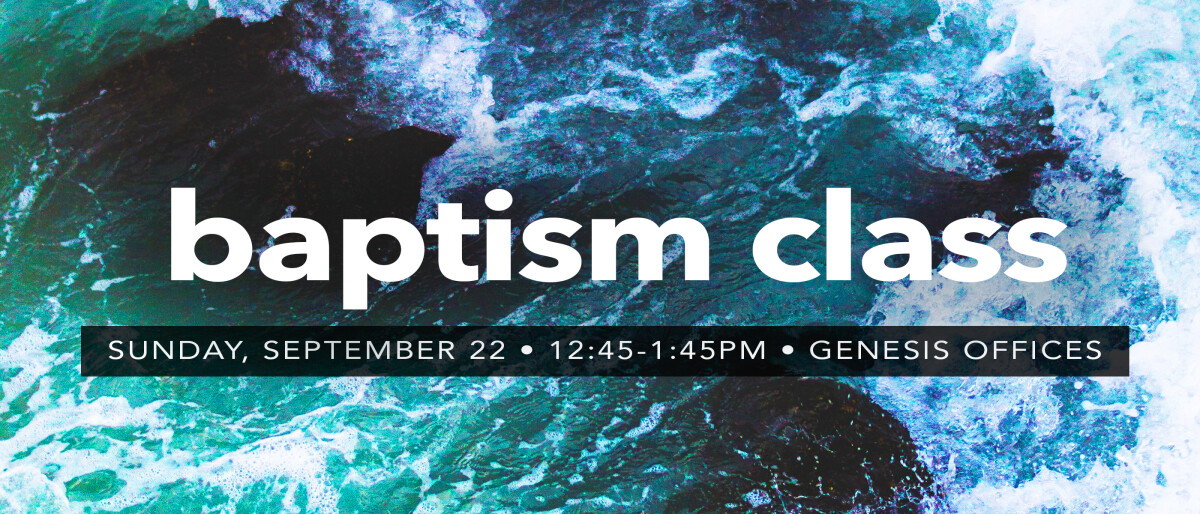 Sunday, September 22, 2019, 12:50 PM - 1:30 PM
If you are interested in getting baptized on Sunday, September 29th, please plan on attending this baptism class. This class will highlight the biblical significance of baptism while also giving you the opportunity to ask any questions you might have regarding baptism.
This class will begin shortly after 3rd service on Sunday, September 22nd (around 12:50PM) and end at 1:30PM.
Any questions, please contact Lori Marcotte.
You can R.S.V.P. for the baptism class HERE