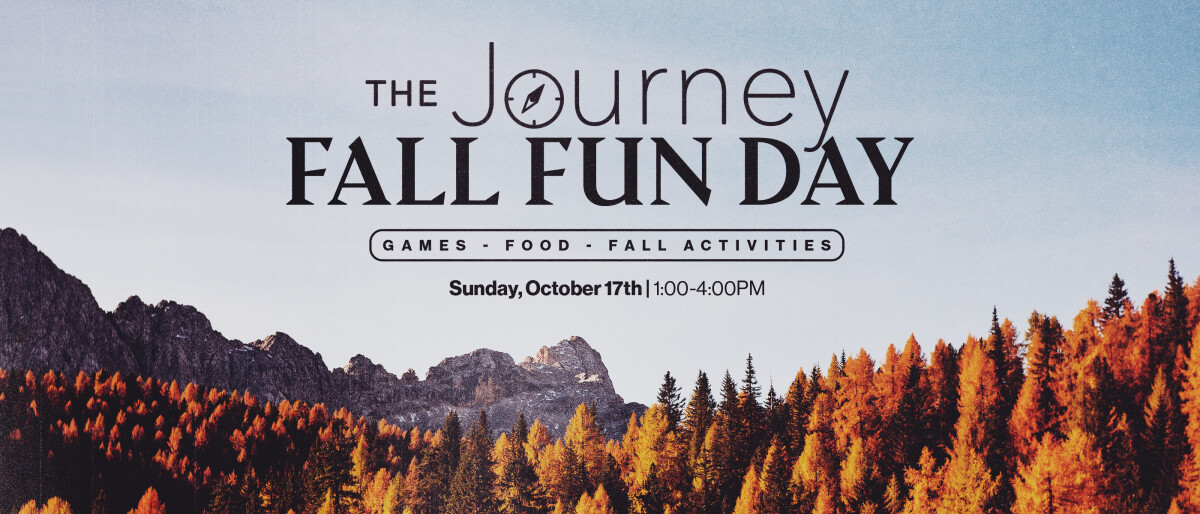 Sunday, October 17, 2021, 1:00 PM - 4:00 PM
Tell a friend or two and mark your calendars for The Journey's Fall Fun Day on Sunday, October 17th.

The fun will include GAMES, FALL-INSPIRED FOOD, and tons of FALL ACTIVITIES for everyone to enjoy. And don't forget, lunch is provided!