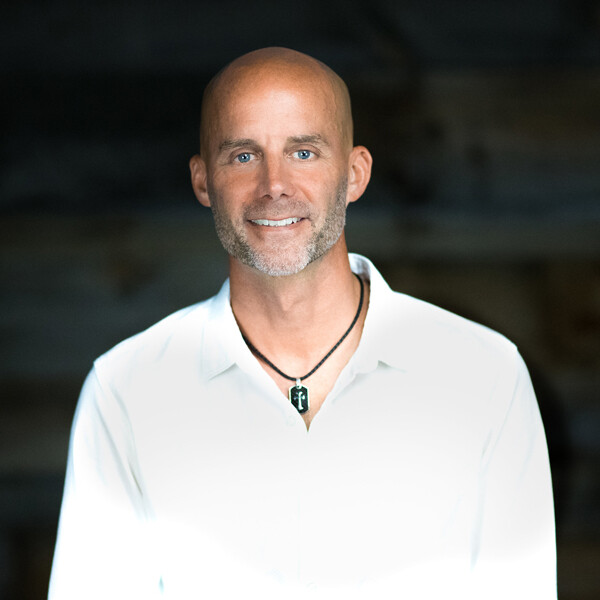 Michael Davis
Lead Pastor
When GENESIS began in September 2009, Michael had hair. But in his baldness, he's been mistaken for looking like Jason Statham on more than one occasion and he is ok with that. Hiking, camping, and stretching seem like unusual forms of punishment. He avoids foods that are squishy, smell funny and are undiscernable as to their color. He was told when he was younger that drinking coffee would stunt his growth so he's still not drinking coffee in hopes that he will cross that 6' 2" barrier – he's been stuck at 6' 1½" for thirty years but is still hopeful.
A perfect month for Michael would be attending a Cirque Du Soleil show, eating Chipotle at least 3 times a week, having the Greatest Showman soundtrack on repeat, watching his beloved Ohio State Buckeyes beat that team up North, and a few long runs (and when he says long runs he means nothing over 5 miles).
If you'd ever invite Michael over for dinner he'd be content with a nice steak or bowl of Frosted Mini-Wheats (milk not necessary). Really, he'd be ok with that for breakfast or lunch as well. He enjoys spending time with his four favorite people (his wife, Kyla, and three children: Tristan, Reilly, and Caeden., reading, napping, and long walks on the beach, preferably in the Carribean but New England beaches work just as well.
Over the past 13 years since GENESIS began, he's learned more about building codes, zoning regulations, real-estate acquisition, architecture, website coding, and API than he ever thought possible. But he is still just as excited today as he was in 2009 to see God do 'immeasurably more' in and through GENESIS.