Series: Christmas 2018
Longing Defined
December 02, 2018 | Michael Davis
Acts 17:27
"He has planted eternity in the human heart"
Ecclesiastes 3:11 (NLT)
So Paul, standing before the council, addressed them as follows: "Men of Athens, I notice that you are very religious in every way, for as I was walking along I saw your many shrines. And one of your altars had this inscription on it: 'To an Unknown God.' This God, whom you worship without knowing, is the one I'm telling you about. He is the God who made the world and everything in it. Since he is Lord of heaven and earth, he doesn't live in man-made temples, and human hands can't serve his needs—for he has no needs. He himself gives life and breath to everything, and he satisfies every need." Acts 17:22-25 (NLT)
"His purpose was for the nations to seek after God and perhaps feel their way toward him and find him—though he is not far from any one of us." Acts 17:27 (NLT)
"The Word became flesh and made his dwelling among us. We have seen his glory, the glory of the one and only Son, who came from the Father, full of grace and truth." John 1:14 (NIV)
GOD MADE US FOR MORE THAN THE WORLD COULD EVER GIVE US.
"Longings – empty spaces in our lives that haven't been filled. The hope of finding something that will satisfy the rumbling we feel in the stomach of our soul." Nicole Johnson – Fresh-Brewed Life

THE ONE WE LONG FOR VISITED US.
Series Information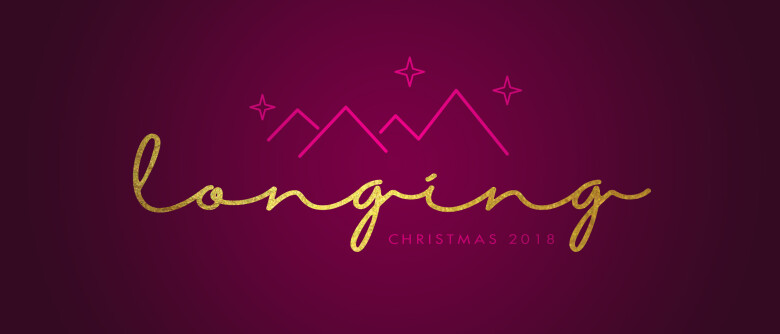 This Christmas, GENESIS will explore afresh how our longing finds its greatest fulfilment in the Christmas story.