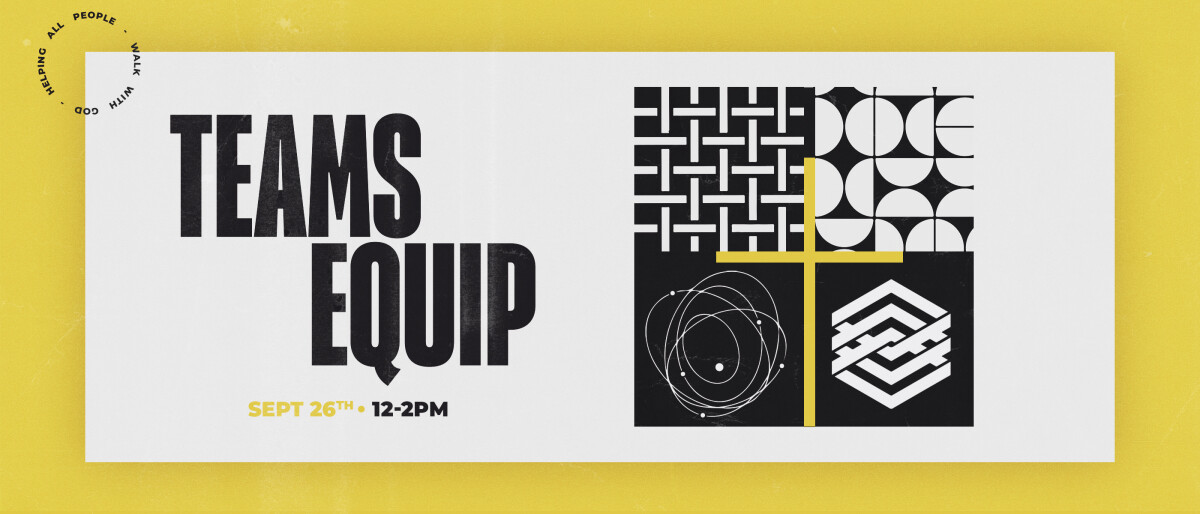 Sunday, September 26, 2021, 12:00 PM - 2:00 PM
TEAMS EQUIP will take place on September 26th from 12:00PM-2:00PM.
Anyone who serves on any team is invited to attend for the lunch hour (12:00-1:00PM) to enjoy some good food, community time, and encouragement from leadership.
After lunch (1:00-2:00PM), the broader Hospitality team (Greeting, Cafe, Facilities, Nehemiah, Parking, & Living Room) and anyone interested in serving on Hospitality will stay for training. Given that many other teams such as The Journey and GENESIS Kids are having other leadership meetings, this EQUIP will primarily be for those who serve in Hospitality roles.
We look forward to seeing you there!